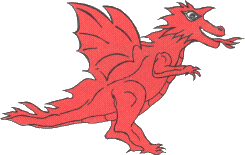 St. George Community Sailing Foundation




P.O. Box 435
Tenants Harbor, Maine 04860

tel: (207) 372-8174

StGeorgeSailing@gmail.com



---








The St. George Community Sailing Foundation teaches sailing, seamanship, and water safety to children on the Saint George peninsula in Maine. The program also encourages respect for our water environment and honors Maine's nautical history.

SGCSF has courses for Juniors (9 to 18 year olds). We also offer private lessons for adults evenings and weekends by appointment.



| | | |
| --- | --- | --- |
| •Safety | •Parts of a Sailboat | •Wind Awareness |
| •How Sails Work | •Rigging the Boat | •Your First Sail |
| •Sailing Upwind and Downwind | •Capsize and Overboard Recovery | •Leaving and Returning to a Dock or Mooring |
| •Right-of-Way | •Weather, Tides and Currents | •Knots and Lines |
| | •History of St. George Sailing | |



More advanced sailors study

Performance Boathandling
Seamanship
Basic Navigation
Competitive Sailing
Racing Rules



Above all, the program emphasizes FUN!
"One of the purest joys in the world was sailing a small, well-conceived, weatherly boat: the purest form of sailing too, with the sheet alive in one hand, the tiller quivering under the crook of one's knee, and the boat's instant response to the movement of either, and to the roll and the breeze,...a subtle delight in gliding over smooth water, coaxing every ounce of thrust from what light air there was: an infinitely varied joy."

Patrick O'Brian , The Thirteen Gun Salute

©W. W. Norton & Company, New York